Results Business Execution Summit 2020
Lloyd Sadd is proud to be a partner in this great event and hope to see you all there.
MARCH 15-17, 2020
EXPAND YOUR MIND. BUILD RELATIONSHIPS. GROW YOUR BUSINESS.
ADVANCED TICKET REGISTRY NOW OPEN!
TICKETS ON SALE ON OCTOBER 16!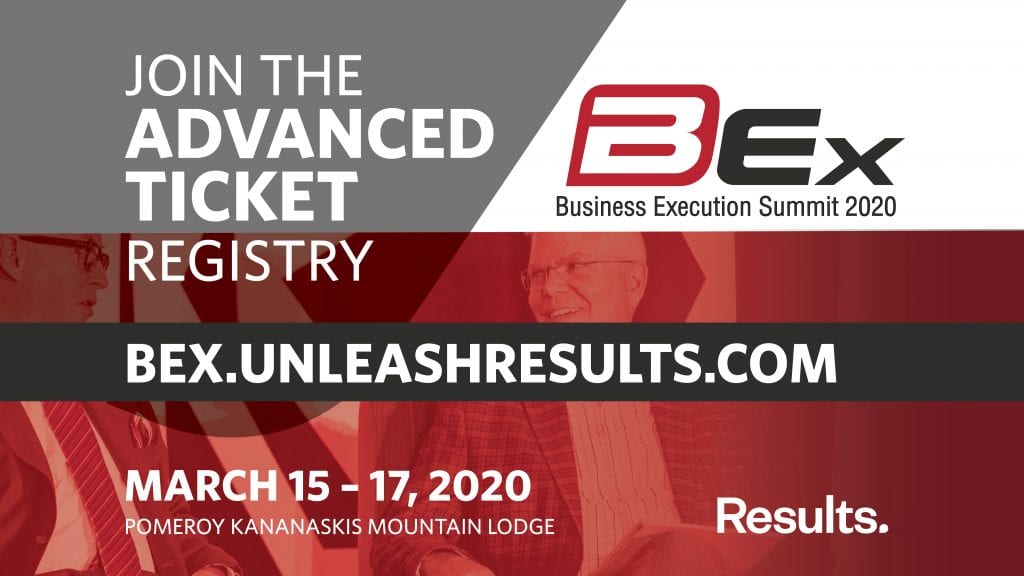 Why Attend?
Building on the momentum of our SOLD OUT BEx 2019 event, we will be bringing together senior executives, leaders, business owners and thought leaders to create a forum for networking, collaboration and innovation.
The BEx Summit has earned a reputation for creating a highly engaging platform for attendees to share best practices, opportunities and ideas, all with one goal in mind – to build great companies.
Our clients and attendees agree that the biggest challenge they face is the lack of disciplined execution. Despite having an abundance of ideas, plans, goals and great intentions for their businesses, senior leaders agree that unless an organization can align their team to execute these plans, they rarely achieve their desired results.
BEx 2020 will once again, feature world class keynote speakers, industry leaders, local experts and real life case studies that will provide attendees with the tools and knowledge required to unleash immediate results and transform their businesses.