Environmental, Social and Governance Primer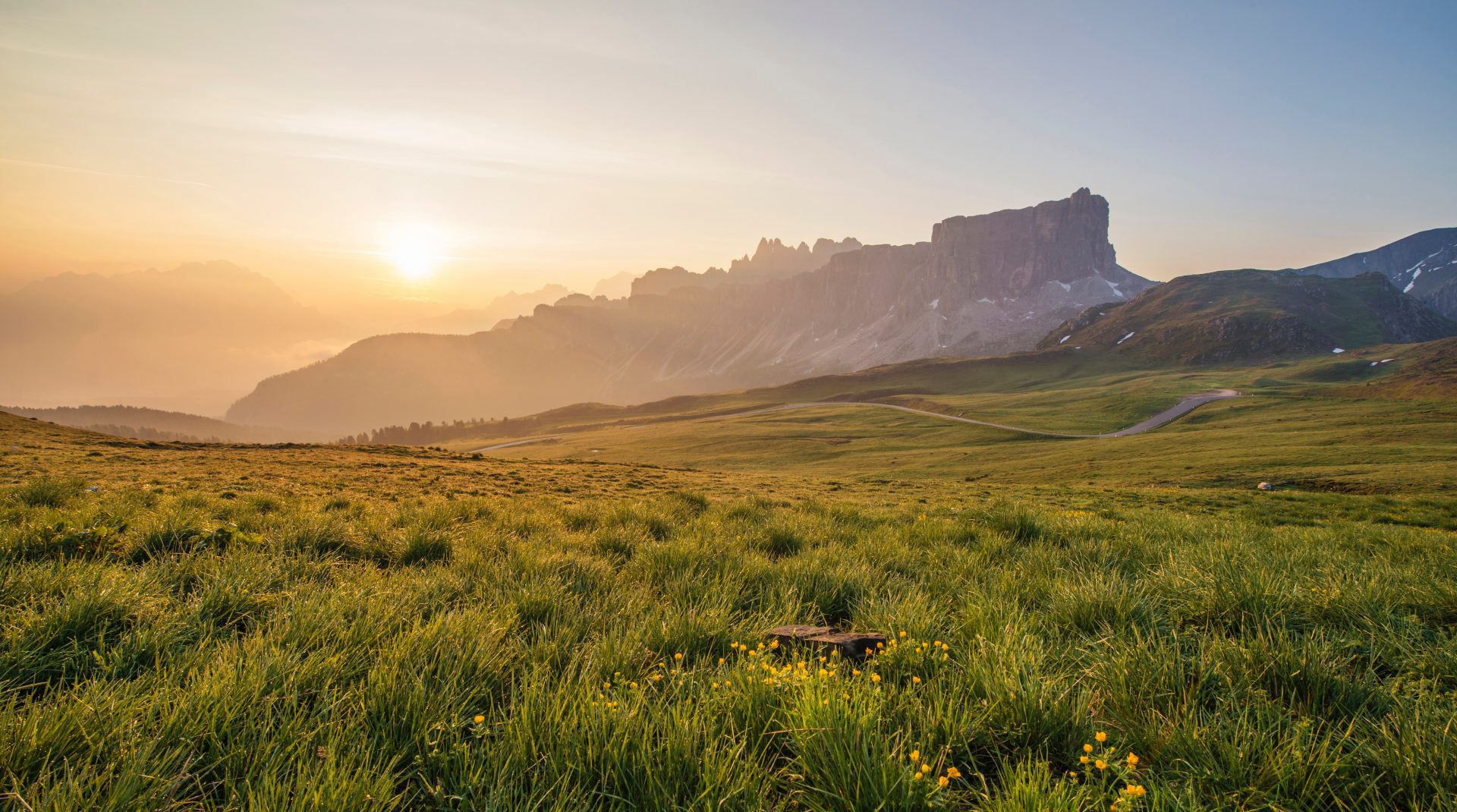 Global challenges are changing the workplace, presenting employers with new risks and obstacles. Employers must respond to complex problems, such as climate risk, demographic shifts, and privacy and data concerns. Ignoring these problems can expose organizations to increased pressure and scrutiny from investors, customers and employees. Many employers are feeling pressure to shift their priorities and workplace cultures to focus on these larger issues, especially as investors, customers and employees are choosing organizations that align with their values. As a result, an organization's culture is more important than ever. Employers are prioritizing environmental, social and governance (ESG) initiatives as a solution to respond to global challenges. These initiatives can help employers create a cleaner, safer and more sustainable world and improve their ability toattract and retain top talent and investment. Employers can gain a competitive advantage, improve their brands and increase their bottom lines by educating themselves and acting now to develop ESG strategies and practices.
This article explains ESG and discusses what employers should know about these initiatives.
What Is ESG?
ESG refers to an organization's environmental, social and governance practices. It's a framework used by investors, customers and employees to understand organizations on a broader scale and evaluate their long-term health and resiliency. Some organizations utilize ESG measures to increase top-line growth, reduce costs and improve their image with potential investors, customers and employees
ESG is an umbrella term for a value-based approach to business. Words like "impact" and "sustainable" are often used interchangeably with ESG. What organizations mean by ESG measures can vary greatly, but the three basic components include:
Environmental—Environmental ESG explores an organization's impact on the environment. It encompasses issues related to the environment, including carbon emissions, pollutants, deforestation, runoff, disposal procedures, resource efficiency and biodiversity. Environmental ESG often addresses an organization's history with regulatory bodies, including any legal action and fines related to environmental conduct.
Social—Social ESG analyzes an organization's relationship with whom it interacts. For example, it evaluates how an organization manages relationships with employees, customers, suppliers, partners and communities. Social ESG gauges how an organization treats its employees, including examining employee pay, benefits, work-life balance and diversity. It also covers an organization's values, supply chains, customer service and human rights.
Governance—Governance ESG looks at how leadership runs an organization. It examines executive governance, such as executive compensation and bonuses, stakeholder incentives, metrics, security, regulatory compliance, fraud, corruption, conflicts of interest and transparency. These factors allow investors to perform due diligence on an organization.
ESG initiatives allow organizations to quantify their impact on the wider world and how resilient they may be to future challenges.
Most organizations are not required to meet specific ESG standards or report on their ESG initiatives. Although federally regulated Canadian financial institutions are expected to begin seeing some ESG reporting requirements by 2024, ESG reporting is largely voluntary right now.
Moreover, there is no single standard for all ESG metrics. This can make establishing such goals and frameworks difficult. Yet, some investors use ESG self reporting to increase profits by investing in well managed, socially responsible organizations; it can help investors identify an organization's strategic risks and opportunities and then predict how it would perform if managed differently. ESG reporting can also improve an organization's talent and retention efforts, brand value, financial performance and risk management. Organizations can rely on experienced consultants or recognized ESG-reporting frameworks to guide their overall ESG strategies and establish ESG metrics and goals.
The Difference Between ESG and CSR
Both ESG and corporate social responsibility (CSR) address the social responsibilities of organizations and guide organizational practices, values and goals. These terms are related and overlap at times, but they are distinctly different. CSR demonstrates an organization's commitment to being sustainable and responsible, while ESG builds on that foundation with measurable goals
CSR generally refers to an organization's impact and how it approaches accountability for its actions. CSR includes internal and external business activities, but, notably, it can have a substantial impact on attracting and retaining employees. CSR topics fall under the following categories:
Environmental—Environmental CSR refers to how an organization's actions impact the environment. Environmental and sustainability efforts are often at the core of CSR strategy, as organizations strive to make decisions that balance both short- and long-term goals.
Social—Social CSR can include working conditions, inclusion efforts and labour practices.
Economic—Economic CSR refers to efforts that simultaneously financially impact an organization and society, such as job creation and profit-sharing with stakeholders.
CSR addresses broad social, environmental and economic concerns in an organization's policies, practices and decision-making. It can serve as the backbone of an organization's culture and guide insights into its values. But, CSR is hard to measure in a meaningful way and is generally self-regulated.
ESG, however, uses environmental, social and governance factors to evaluate an organization's sustainability practices and organizational responsibility goals. While CSR aims to make a business accountable, ESG allows organizations to measure their efforts. ESG is quantitative and provides measurable outcomes that help investors improve decision-making about an organization's risk and ethics. It can also help consumers and employees decide which organizations to support by knowing if an organization's practices and actions align with their values. Both CSR and ESG are important and related to an organization's social responsibilities. CSR holds organizations accountable to their social commitments qualitatively and ESG helps measure those social efforts.
What Employers Should Know
How an organization impacts its surroundings is a major factor affecting its bottom line. CSR initiatives impact an organization's internal processes and culture, but ESG measures can reveal whether an organization is set up for long-term success. An effective ESG strategy can improve an organization's cost-saving efforts by reducing waste and optimizing resource allocation. It can aid attraction and retention efforts, increasing an organization's overall productivity and decreasing costs related to employee turnover andtraining. By incorporating ESG factors into core business strategies, organizations can strengthen their culture and positively impact their talent recruitment and retention, customer attraction, cost savings and the reduction of long-term risk.
ESG issues are broad and require a systems-based approach. As a result, reporting and transparency can be difficult, and some organizations fall short. Many organizations struggle to implement effective ESG strategies due to insufficient resources, lack of accountability and oversight and ambiguous organizational structures. Despite these potential difficulties, ESG programs are more important than ever, and most employers cannot afford to neglect them.
Establishing ESG strategies and practices can be overwhelming, so organizations may want to consider starting now; a proactive approach allows organizations to build lasting and pragmatic practices. Employers can begin by casting a wide net and considering various ESG factors. Organizations can use their CSR initiatives as the foundation to build their ESG strategies. Without a systematic approach, efforts may fall short or lack sustained focus. Employers can consider utilizing stakeholders to identify and evaluate ESG risks and opportunities for their organizations. If employers are unable to keep pace, they may find themselves disadvantaged to socially conscious investors, customers and employees, outmanoeuvred by competitors and subject to regulatory scrutiny.
Why This Matters
ESG initiatives benefit not only an organization's brand but also its bottom line. According to Dentons, the world's largest law firm, ESG efforts are a worthwhile investment for Canadian companies because environmental and social sustainability are widely accepted as leading contributors to positive financial results. Moreover, these initiatives can enhance employee attraction and retention, which is identified as one of the top workplace challenges for employers.
Employers with effective ESG practices may also benefit from increased employee morale and involvement; employees can be more driven when working for an organization that shares their values. Thus, ESG practices can result in an increase in employee loyalty and improvement in an organization's overall talent retention rate. In addition, more customers are evaluating an organization's ESG practices when making purchasing decisions, so organizations can gain a competitive advantage with effective ESG initiatives. ESG practices and strategies are also now commonly included in the criteria for receiving investment funds.
Summary
Historically, an organization's performance mattered most. Now, investors, customers and employees are evaluating an organization's sustainability when examining an organization. This provides organizations with an opportunity to stand out among their competitors by prioritizing and implementing ESG practices. Doing so can increase an organization's overall bottom line; improve retention rates, employee morale and productivity; decrease recruiting and training costs; and expand its customer base. In turn, prioritizing ESG factors can help employers be a positive force in their communities and the greater world.
Contact us today for more workplace resources.