Navacord Partners Toole Peet and Lloyd Sadd Join Forces to Build Insurance Powerhouse in Alberta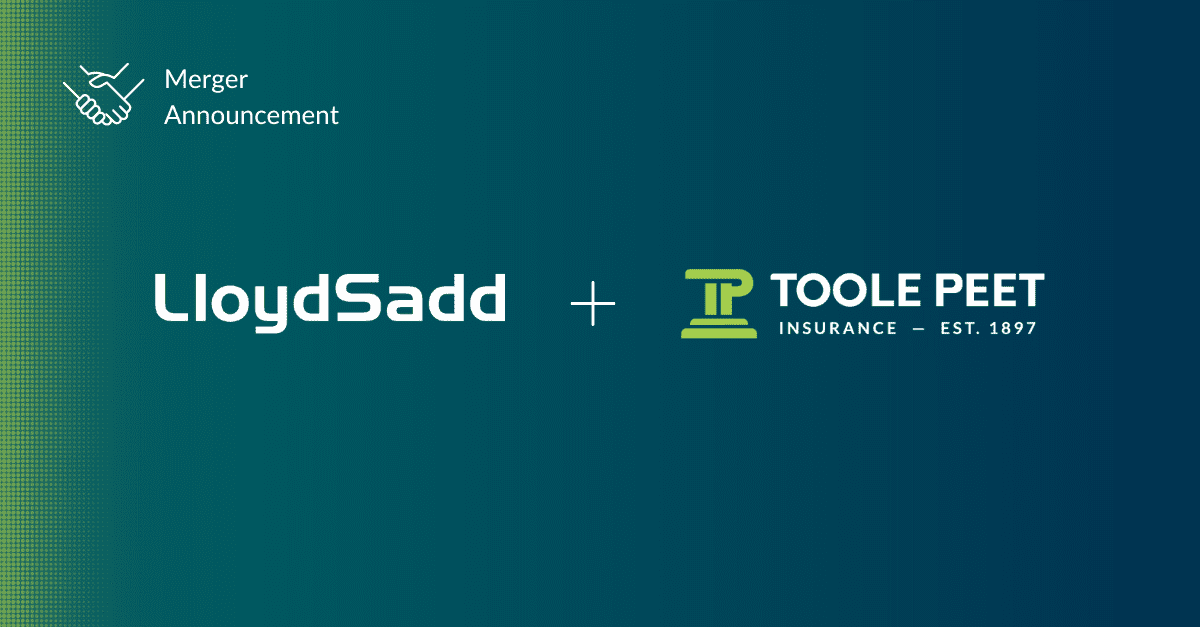 EDMONTON,AB, June 19, 2023 –Toole Peet Insurance, a leading insurance brokerage in Alberta, will be merging with Lloyd Sadd Insurance Brokers Ltd., effective June 16th, 2023. This integration will combine the strengths and expertise of both companies to provide even better insurance solutions to clients across the region.
Toole Peet has built a strong reputation for delivering comprehensive, customized insurance and risk management solutions to its clients. By joining forces with Lloyd Sadd, Toole Peet aims to enhance its capabilities and expand its reach in the insurance market, ultimately benefiting its valued clients.
The decision to partner with Lloyd Sadd was driven by the shared values and commitment to excellence between the two organizations. Lloyd Sadd brings a wealth of experience and national relationships, allowing Toole Peet to access new markets, negotiate preferred arrangements, and leverage additional resources.
Clients of Toole Peet can rest assured that their insurance policies and coverage will remain intact, with no disruptions to their service or support. The account teams and service personnel they are familiar with will continue to provide the same high level of personalized service and expertise.
Colin Toole, President of Toole Peet, expressed his confidence in the partnership, stating, "We believe that by joining forces with Lloyd Sadd, we can further elevate our ability to meet and exceed client expectations. This p
artnership aligns with our commitment to providing innovative solutions and superior client service."
Chris Huebner, CEO of Lloyd Sadd, shared his enthusiasm about the partnership, saying, "We are excited to welcome Toole Peet to the Lloyd Sadd family. Together, we will bring the best of both organizations to deliver enhanced solutions and unrivaled expertise to our clients."
Toole Peet and Lloyd Sadd will work closely together in the coming months to integrate operations, leverage shared resources, and deliver seamless service to their clients. This partnership represents a significant milestone in the Alberta insurance market, and both companies are eager to embark on this new chapter together.
About Toole Peet
Founded in 1897 and Alberta's oldest brokerage, Toole Peet is a leading insurance brokerage, specializing in providing comprehensive insurance and risk management solutions to businesses and individuals. With a commitment to exceptional client service, Toole Peet has established itself as a trusted name in the insurance industry.
About Lloyd Sadd
Lloyd Sadd Insurance Brokers Ltd. is a prominent insurance brokerage serving clients across Canada. With a long-standing history of delivering innovative insurance solutions and outstanding customer service, Lloyd Sadd has earned a reputation as a trusted partner and advisor in the insurance market.
For media inquiries, please contact:
Ryan Miller, Director, Marketing & Client Partnerships
587.701.3358, ryanm@lloydsadd.com